Services
Running Coaching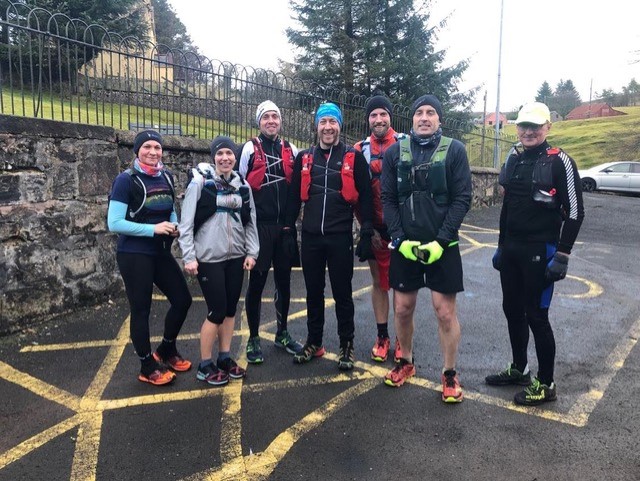 About
A fully customised training programme delivered by a UKA coach and designed with a combination of proven coaching methods and emphasis, and real-life experience.
Our initial complimentary consultation will be more about just getting to know you. It's important that we know where you're starting from, what you do day-to-day and what time you have available to commit to your new training plan. It's a chance for you to ask questions and get more information before you decide to take the plunge.
The Plan
Using the Final Surge coaching app, we will work together to design a programme which considers your goals, previous running experience, and any previous or current injury issues. Your plan will be challenging, achievable and fun, and will be designed so that it fits in with your other real-life commitments. There are a number of coaching packages available from just running coaching, to running coaching with a hands-on Strength and Conditioning element in the gym with one of the team. We can discuss which package is most suitable for you during the free consultation.
Support
You'll have regular daily contact via the Final Surge app on your computer or smartphone: this is what we use to keep track of your sessions day by day. Once per month we will schedule a call to discuss what your plan will entail going forward, taking into account the progress that you've made in the previous training block. Depending on your coaching package you may have a monthly assessment here in the gym to see how you're progressing with your Strength and Conditioning. Irrespective of the package you're on, you can be sure that we will be on hand to keep you motivated and on track throughout your coaching.
Get in touch
We are always on hand to discuss your goals and how we can help you achieve them.
Contact
I have been a club runner for the best part of decade. With some tough mountain ultra's planned I wanted the training advice of someone I could trust and have confidence in to boost my performance level. Now that I am a month out from the Lakes in a Day I am really feeling the benefit of Mark's plan and coaching and looking forward with confidence to that event and others I have planned!
It is my first time with a coach and I didn't know what to expect. Firstly, it is great to draw on someone else's experience and knowledge – even if you're an experienced runner it does show you that there are smarter ways to train. I love the fact I'm accountable to Mark, who regularly checks on my diary and gives feedback. The stand out with Mark is that he is totally focused on developing a plan that fits your needs, he listens to your own limitations and worries, and he makes sure this is incorporated into your tailored plan. Would recommend to anyone whatever their goal.
You don't have to be an elite runner to benefit from some structured coaching and I'm proof of that. I was really more of a cyclist who trotted around aimlessly on two legs but with Mark's help I've recently completed my first trail marathon and first ultramarathon. Both inconceivable a year ago, but who knows what he'll have me doing next! Having a tailored, focused training plan (including core strength and conditioning as well as running) and regular, personal feedback from Mark really suited me. It is also evident that he gains as much pleasure and satisfaction from us realising our goals as he does from his own running achievements. I have no hesitation in recommending his services!
Mark has trained me for my longest race to date, the Hardmoors 50 (53 mile) The bespoke plan he wrote for me was well thought out and most importantly achievable. Receiving ongoing feedback is vital when you have wobbles, or when you think you're struggling; his reassuring "you've got this" approach is such a confidence builder. I found Mark to be patient, supportive and understanding of how life sometimes gets in the way of training, yet he always manages to get me back on track. Oh, and I did 53 miles in horrific conditions, with a sprint finish and a huge smile on my face! I feel stronger and fitter than I've ever been and wouldn't hesitate to recommend Mark to both novice and experienced runners to help them achieve their goals.
Who we've worked with