Services
Shockwave
Therapy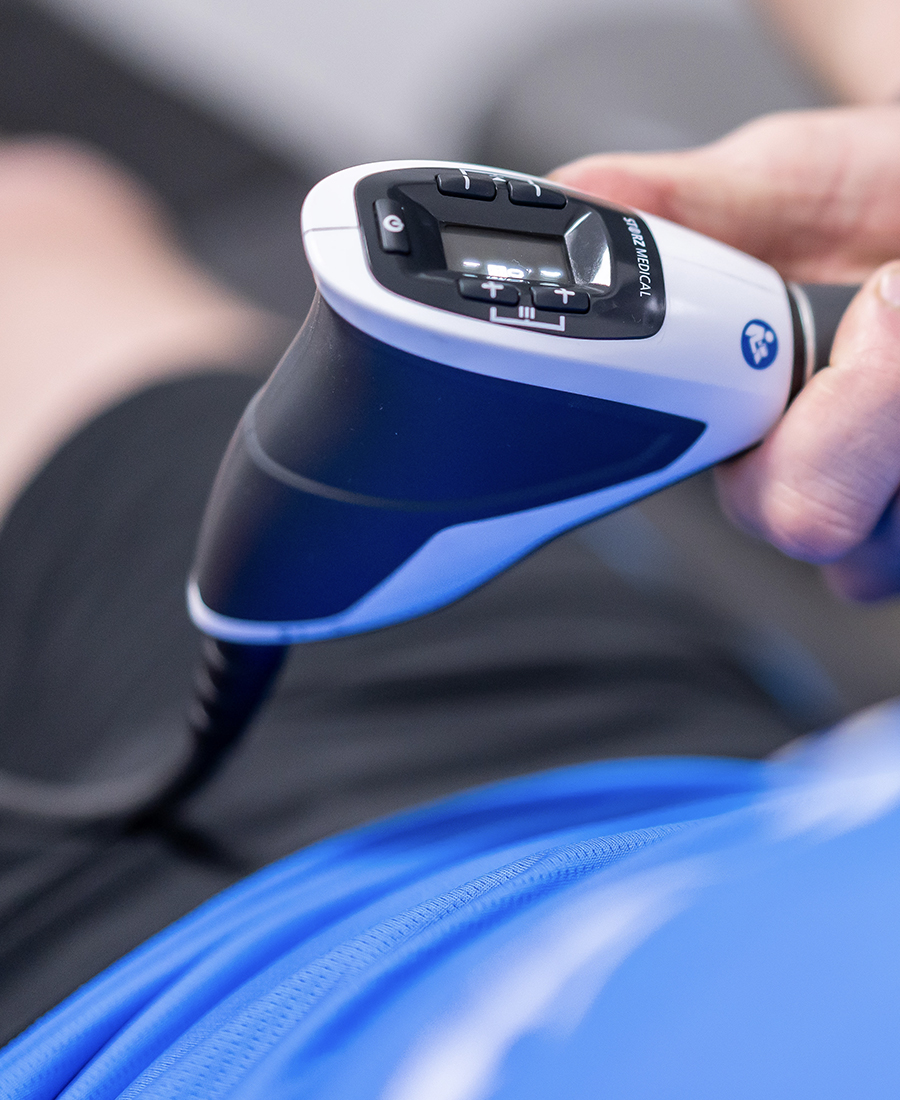 About
Enjoy the benefits of extracorporeal shockwave therapy, right here at our state of the art facility in Gosforth.
Innovative treatment
Shockwave therapy can effectively treat conditions like foot arch pain, tennis elbow, lateral hip pain, and achilles, patella or shoulder tendonitis.
State of the art equipment
We've invested in state of the art shockwave equipment, to make extracorporeal shockwave therapy more accessible to those who could benefit from it.
Enhanced recovery
The results of this type of therapy can be greatly improved when you combine it with a structured training programme. Our team of trainers and physiotherapists will help you to get your momentum back!
Professional support
Our professional physiotherapists are all registered members of the Health and Care professions Council (HCPC) and the Chartered Society of Physiotherapy (CSP).
The team are very knowledgeable, get to the root cause of the issue and make sure the injury is treated properly. Most importantly they inform and educate about the ways to prevent an injury reoccurring. I highly recommend.
Who we've worked with