Services
Strength & Conditioning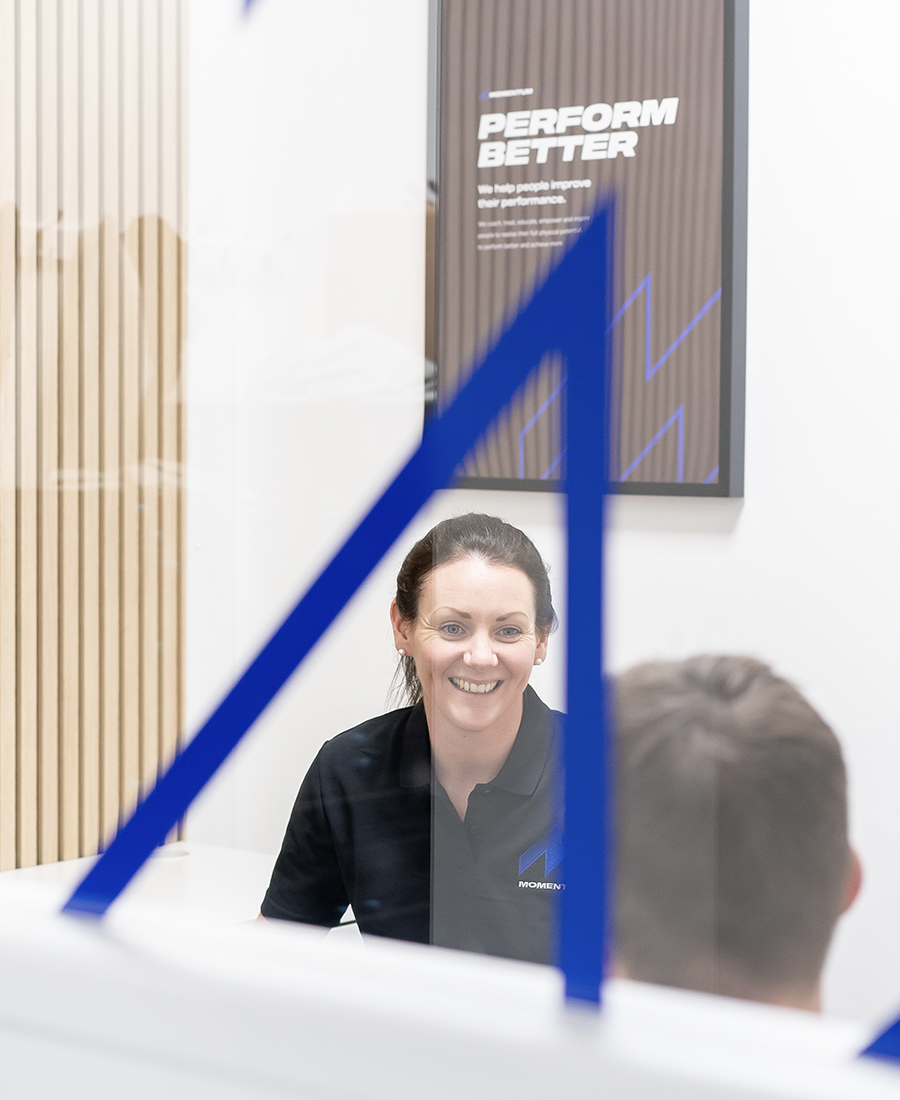 About
A fully integrated, bespoke service to support you in achieving your personal training goals.
Tailored specifically to you, our UKSCA accredited strength and conditioning coaches will work with you to unlock your potential.
Your ambitions, your service
We need to know how we can best support your goals and ambitions. Book a Functional Movement Assessment with one of our S&C team where you will discuss your goals with us and undertake a bespoke movement assessment. This gives us a chance to understand better any training barriers you may have, your training and injury history and your current physical capabilities.
Get a personalised training plan
Based on the outcomes of your assessment your coach will then design the best possible programme for you to achieve your goals. Train with the team and become part of the Momentum community.
Measure progress
Our coaches will assess your progress regularly and amend your programme in line with agreed goals and KPI's outlined from your assessment. We do not offer or believe in quick fixes; success is about time and commitment. We ask to work with you for a minimum of three months, as in our experience this is a necessary timeframe to deliver marked results that are sustainable.
Support and guidance
The whole Momentum team are here to support, inspire and motivate you along the way. We offer a fully integrated approach with the physio and rehab team should you need it. Gain support from other gym members as you train in a semi-private training environment whilst working on your own specific programme.
The team are really flexible and help me keep to my training programme whilst providing a relaxed and fun environment in which to train.
It feels very welcoming and a safe space, being mixed in age and gender The music is eclectic and fun, reflecting the age range! Support and advice are completely individual and aligned with your own goals.
Without the team at Momentum, I would not have been able to compete at such a high level for this long and I would recommend anyone who has individual needs in their Strength or Rehab training to talk to the team about how they can help.
Who we've worked with