Our Courses
Advanced
Cycling
Analysis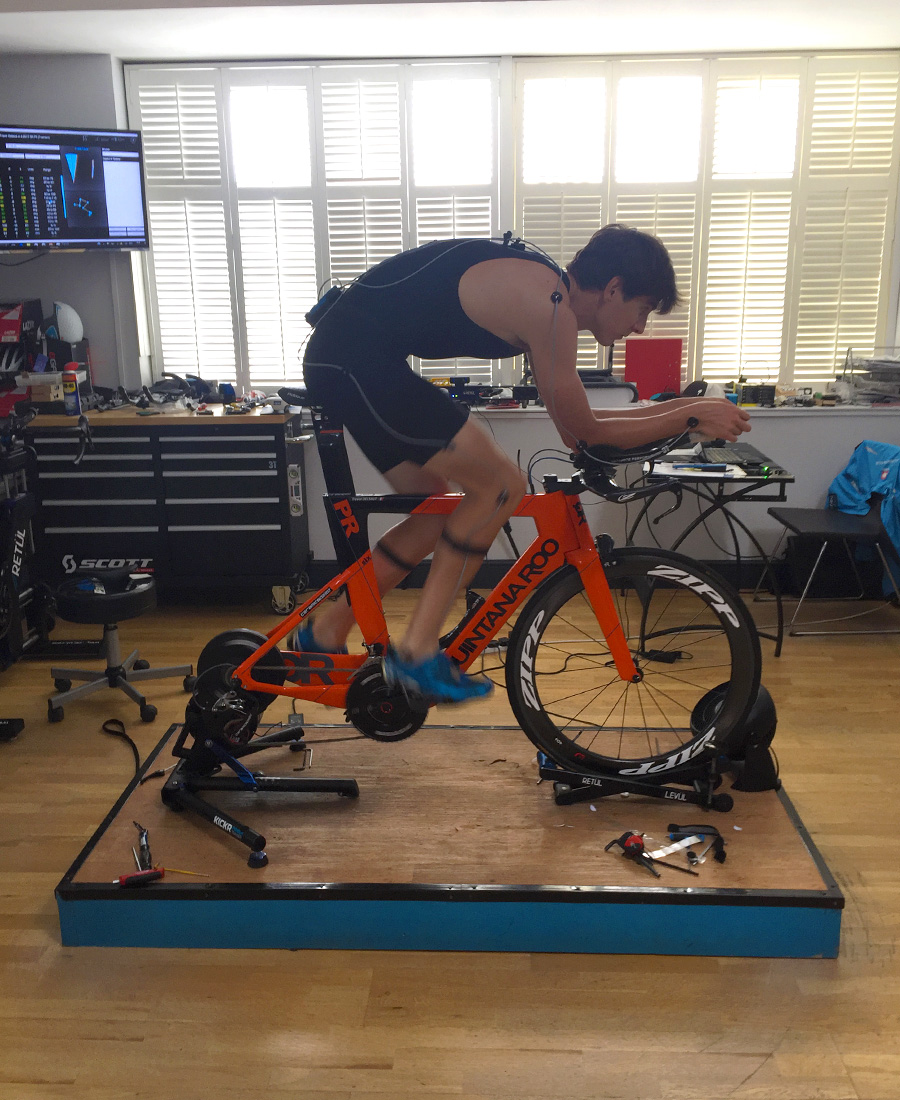 Course Overview
Take your bike fitting skills to the next level
You have already undergone basic bike fit certification and want to take your bike fitting skills to the next level. You'll learn, understand, and practice using motion analysis and bike fitting technology, to increase understanding of the body and bike interaction.
This Advanced Cycling Analysis course will help you to make more informed decisions to optimise bike set up, maximise performance potential and troubleshoot cycling related issues.
Learnings
Advance physical assessment
Learn how to link possible issues that have been identified in the pre-fit assessment, to the bike fit end position. All whilst finding a balance between the riders goals and the demands of their event.
Problem solving
Understand how to work with the 'difficult rider', for example, someone who presents with asymmetry.
Manage pain & discomfort
Find ways to accommodate and offload areas of pain and discomfort on the bike.
Contact points
Learn how to conduct an advanced contact point analysis to better guide the selection of saddles, foot pedal interfaces, handlebars and tri bars. Includes saddle pressure mapping.
Mechanical corrections
Consider the use of mechanical corrections e.g. insoles/orthotics, leg length shims, cleat wedges etc., including when and how to use them.
Course details
Location: Momentum Sports Injury Clinic
Duration: 2 days
Cost: £500
Please email info@momentumsic.com for more information
and to book your place.
Get in touch
YOUR
INSTRUCTORS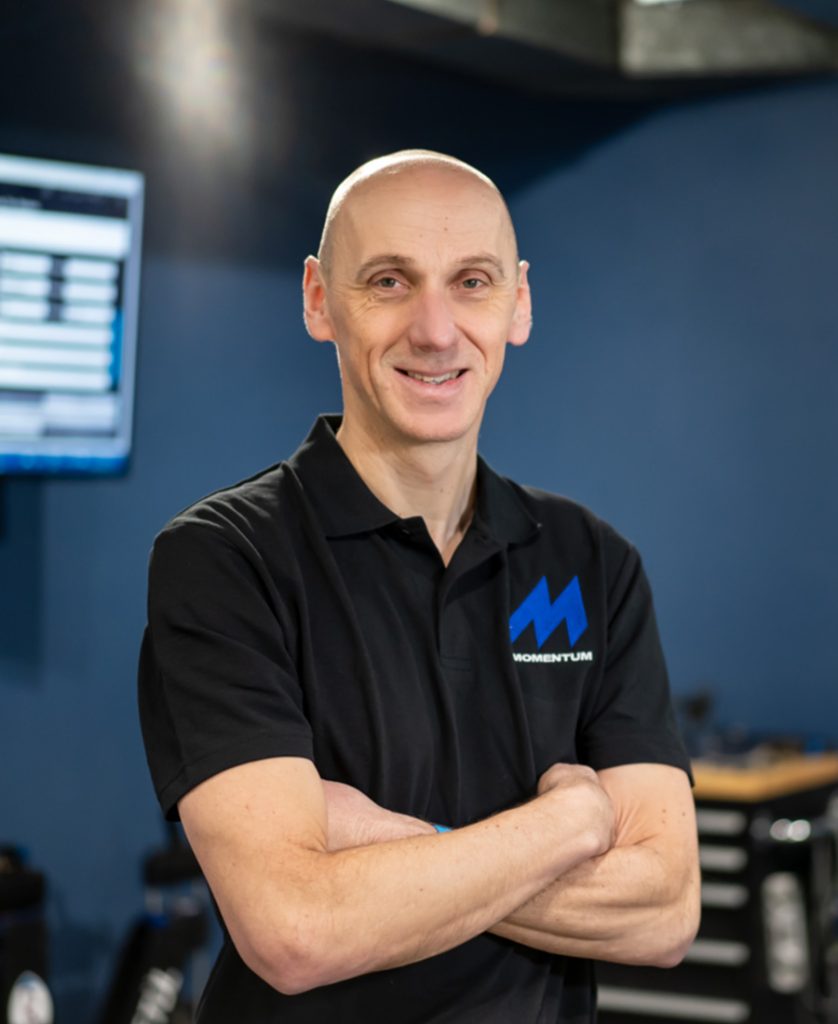 John Dennis
Clinical Lead Physiotherapist & Bike Fit Specialist
John started life playing all the team sports available at school, focussing on football whilst working in America.  It was through his interest…
Learn More
I would not go anywhere else for my bike fitting training. I have attended a number of training courses which have proven invaluable in my bike fitting journey. There is always plenty of hands-on learning and real scenarios. It's delivered in a way that is easy to understand even if you have no prior biomechanical or physio knowledge.
The training is delivered with an open mind, functional and out of the box thinking in bike fit, biomechanics for cycling and injuries management. Now I can say that this training has been essential in my growth and development, and I'll be always grateful for it.
Who we've worked with