Services – Bike Fit Jesmond
Bike Fit Jesmond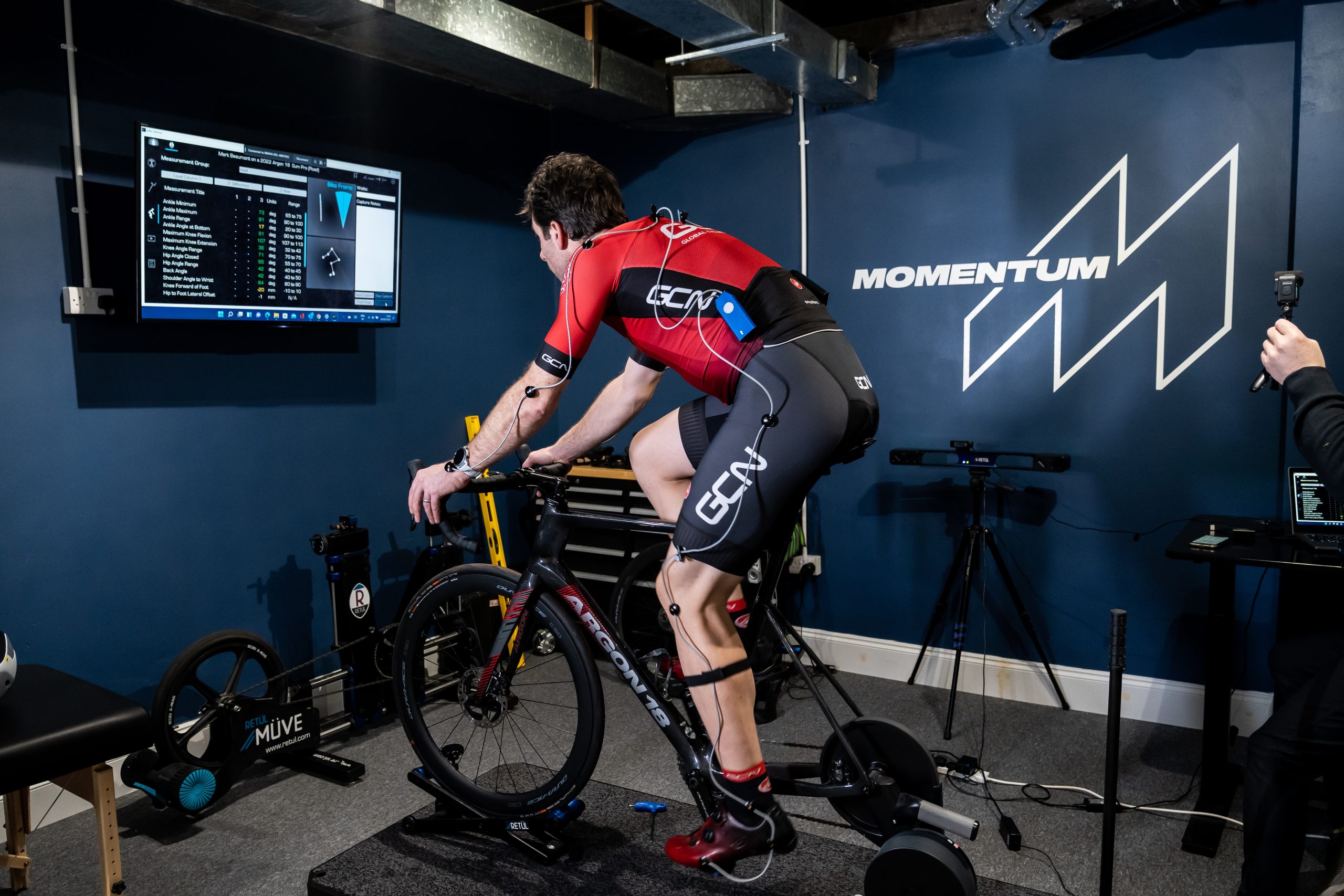 About – Bike Fit Gosforth
Bike Fit Jesmond – World leading cycling analysis, delivered by world leading bike fitters.
A bike fit increases comfort, efficiency, sustainability and performance, and can prevent and resolve injury. Visit our Bike Fit Jesmond studio.
World class bike fitters
You're in the right place for advice on how to get the most out of your body and your bike. We utilise Retul 3d motion capture technology and Gebiomized saddle pressure mapping to assess and inform our bike fit process. If you are in the market for either a road or TT/Triathlon bike we can size you accurately before you buy. We utilise our Retul Muve adjustable fit bike to help avoid any expensive mistakes.
Achieve the perfect bike position
Do you have a performance goal? Whether you want to ride the fastest 10 mile time trial, compete in an Ironman Triathlon, or a local sportif, we can help you achieve the perfect position. If you have a bike and are suffering discomfort, we help to clearly identify the cause and provide solutions. If you are going to invest in a bike, the best option is to fit it to you, not attempt to fit yourself to the bike. A bike fit before you buy means fewer adjustments when you get it, and more efficient performance from the start.
Top cycling analysis technology
Your fit session will take place in our bike fit studio, fully equipped with best in class cycling analysis technology. If you're buying a new bike, for example, we use a highly adjustable bike fitting jig and Retul 3D motion capture technology. Alongside pressure mapping from the saddle and footbeds, this determines your optimal position.
Add Momentum to your performance
Our system, knowledge and experience helps us measure every aspect of your movement on the bike and optimise it specifically for you. Your bike fit session is bespoke to your individual goals. Our thorough process informs every assessment, with a comprehensive report, so you really can optimise your performance.
Get in touch
We are always on hand to discuss your goals and how we can help you achieve them.
Give us a call on 0191 6452535 or fill in the contact form below.
Contact
Around the World in 80 Days was 18,000 miles in 78 days. Perhaps the greatest test of bike fit ever, making sure I could remain comfortable and efficient for 1100 hours in the saddle. John has the experience to adapt to the rider's physiology and the events they are taking on.
The team have been instrumental in my success on the bike. The knowledge is second to none, with the added benefit of their experience of working with Elite athletes. Bike fit, physio and massage has allowed me to train hard with fewer injuries and more comfort on the bike than I ever thought possible.
I simply would not have achieved the results in cycling and Triathlon I have and put some of my success as an uber biker in AG Triathlon, (qualifying for Kona in my 4th full distance race) down to the resilience on the bike derived from a stable and comfortable position I have developed with John's help.
Morgan was extremely knowledgeable and took the time to listen to my concerns and goals. My new position is much more comfortable and I'm still getting good power delivery. I was also pleased that Morgan was focused on helping me to get the best out of my existing bike and equipment.
John did the bike fit on my previous time trial bike which resulted in a massive improvement in my comfort as well as the ability to sustain my power for the full bike leg and still be fresh for the run during Ironman races. I have recommended John to numerous athletes and will continue to do so.
Who we've worked with