Our Courses
Foundations
of Cycling
Analysis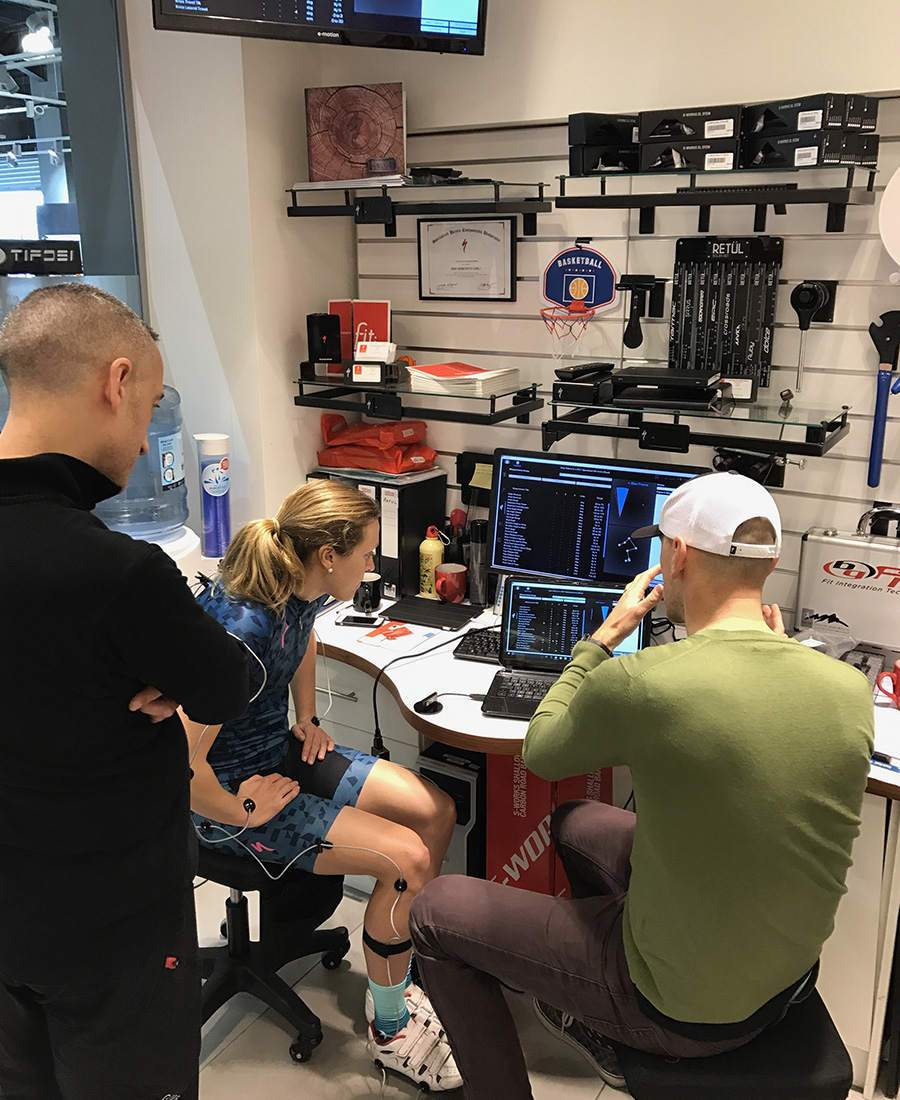 Course Overview
Learn gold standard bike fitting protocol
This course is for you if you are working in the cycling or medical industry, and want to learn to conduct bike fits.
We teach an evidence based approach and gold standard level bike fitting protocol, regardless of the equipment or technology used.
This is a practical course, recognised by the International Bike Fitting Institute. It includes a mixture of practical exercises and presentations, delivered from our best in class bike fit studio in Gosforth, Newcastle.
Learnings
Bike fit processes
Learn processes for both road and TT/Tri bike fitting.
Bike fit theory
The anatomy and physiology of cycling, an introduction to cycling biomechanics, bike fitting theory and interventions.
Techniques for cycling analysis
Introduction to motion capture and physical screening for cycling analysis, including positional and postural considerations.
Bike measurement and set up
Bicycle measurement and documentation, component overview, saddle selection and shoe and cleat set up.
Course details
Location: Momentum Sports Injury Clinic, Gosforth
Dates: 4th – 6th October 2023
Duration: 3 days
Cost: £750
Please email info@momentumsic.com for more information
and to book your place.
Book Now
YOUR
INSTRUCTORS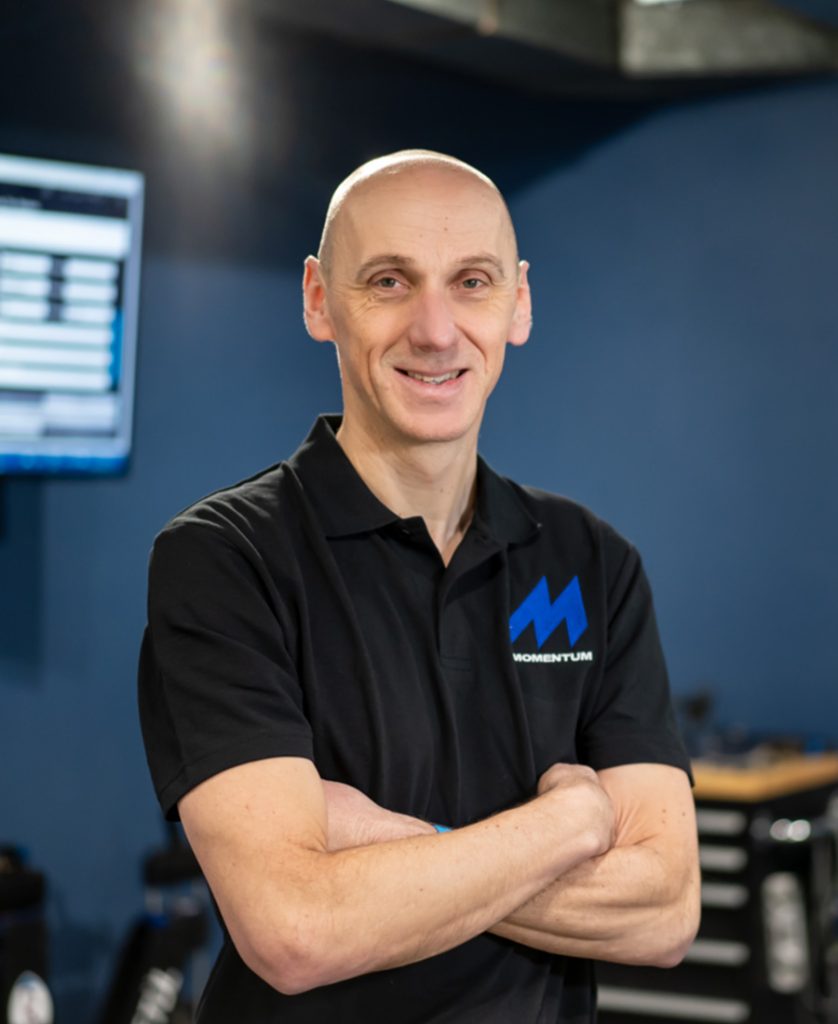 John Dennis
Clinical Lead Physiotherapist & Bike Fit Specialist
John started life playing all the team sports available at school, focussing on football whilst working in America.  It was through his interest…
Learn More
The team are a hugely important part of my career as a professional athlete. They have enabled me to keep my body in the best shape possible and allowed me to train day in day out to the best of my ability and without any problems. If you're looking for somewhere to get you back on track… their work is exceptional.
I was told I'd never ride a bike again. Following two operations, rehab and training supplied by the team, I now have competed in 4 World Age Group Triathlon Championships and 8 European Multi Sport Age Group Championships. The team work specifically towards my needs and goals, without them I would have had to give up racing.
Around the World in 80 Days was 18,000 miles in 78 days. Perhaps the greatest test of bike fit ever, making sure I could remain comfortable and efficient for 1100 hours in the saddle. John has the experience to adapt to the rider's physiology and the events they are taking on.
There is a real personal feel to the gym with clear co-ordination, so we feel confident that our wellbeing is at the centre of each session. There is no pressure relating to capability, the focus is doing things properly to the best of your own ability. For us, the gym provides the perfect blend of professionalism and friendliness.
The expertise of John and co have helped me to recover from several injuries over the past 5 years. Meanwhile their professional bike fit service, tailored injury prevention programme, and sports massage therapy have helped prevent any new ones. I live in the west of the country now but still travel to see the team, they are that good.
The trainers are fantastic, knowledgeable, motivating, friendly and fun. They take the time to assess where you are at and get to know you well enough to understand where you want to go. Some gyms are exclusive and off-putting, this one isn't. They cater for a diverse range of ages and abilities.
Who we've worked with